RAGING STORM-BURN FAT & BUILD MUSCLE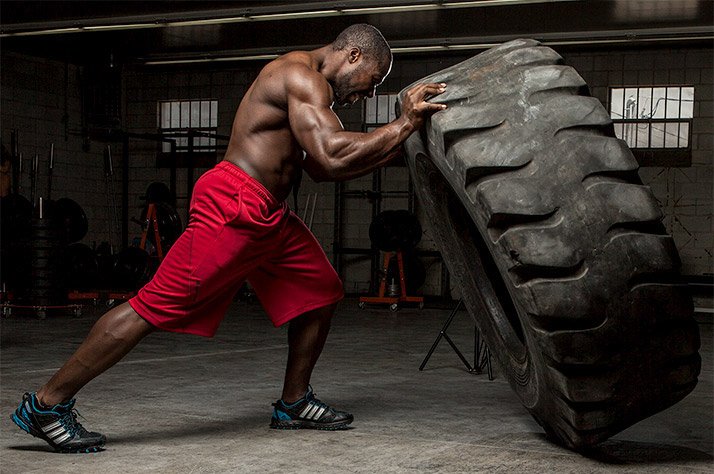 RAGING STORM-BURN FAT & BUILD MUSCLE
THE RAGING STORM WORKOUT PROGRAM
I CALL IT THE RAGGING STORM BECAUSE IT'S HOW YOU'LL FEEL DURING THE WORKOUT. IT WILL ASK YOU TO TRANSFORM FROM THE INSIDE OUT. IT WILL CHALLENGE YOU TO YOUR LIMITS. CRUSHING YOUR DOUBTS AND FEARS. BUILDING A MIND AND BODY YOU ALWAYS DESERVED.
LET THE TRANSFORMATION BEGIN!
The fastest and most effective way to burn fat is build muscle. 1 pound of muscle will burn 50 calories at rest.
This means the more muscle you have the less fat you'll carry. Muscle is like compound effect in stock market. The more you have the less cardio you need to burn fat.
It activates your metabolism, re-ignites your digestive system, increases testosterone and re-strength your immune system.
The Raging Storm program will do that for you.But it won't only burn fat it will build you a strong athletic fonctional body even if you have bad genetics.
This program is designed to work with any bodytype. The body type that can benefit the most is teh ENDOMORPH.
Endomorphs need to do more cardio and high volume in their exercises to ignite their metobolism to burn more calories.
The core of the RAGING STORM PROGRAM was build to train you like an athlete. To make this program accessible to all fitness levels I decided to use my 10 years of experince in weight training and extract the key exercises AND METHODS to ensure it will yield the maximum amount of RETURN ON INVESTEMENT with the fastest time possible.
I know you and the great majority I'll include myself as well we have been brainwashed to instant gratification.
I personally do not believe in instant gratification but I'm a firm believer in getting results fast by applying the right MINDSET, STRATEGIES AND EFFORT.
This is what this program will do for you. Helping you understand your body then showing you exactly what needs to be done for you to finally break the barrier of faillure and trimph for victory.
Here are what you will get and learn in this PROGRAM.
Identify which body type are you.

Help you find absolute clarity to visualize your long-term goal and strategies to make working out a life long journey not just a temporary thing.

Give you step by step instruction on the type of training you need and for how long you need to commit to get results.

Your diet plan customized for your body type.

Grocery List help you understand the difference between good and bad foods

How to build a MINDSET that defines your goal with absolute clarity
Sheets to track your progression

Access to the RAGING STORM FACEBOOK Group

Weekly Q&A for 90 days with me

List of the very best supplements you need, to move faster toward your results.

Access to videos for every exercise explained with proper technique and form.

Access to your source of unlimited MOTIVATION and Inspiration Via our Daily e-mails. Making sure we keep you on the ball and not let you fall behind.
The value contained in this program is worth 10 times it's price. I'm so confident this program can help you have a major shift not only in your physique but your mind as well.
I'm also giving you a full money back 60 day garuntee.
If for any reason or no reason at all you do not like the program. I'll simply refund you your full money.
This program will work if you put in the work. If you are serious and tiered of always falling behind with your physical fitness and find it hard to stay consistent and motivated.
TRUE TRANSFORMATION ALWAYS STARTS FROM WITHIN…
Then this program is designed to help you not only with your physique but they way you think about your physical and mental fitness.
Let's START your journey now and make your incredible in this upcoming year.